Explore the sustainability behind aquaponics
Join Leaders 2020 on Saturday, January 12th from 10 a.m. to 12 p.m. for a tour of the brand new ECOLIFE Conservation Aquaponics Innovation Center!
During the tour you will learn the science of aquaponics, how an aquaponics system functions, ways ECOLIFE programs benefit the community and the environment and have the chance to ask questions. This is a great opportunity for farmers, educators, and anyone interested in aquaponics to learn more about sustainable growing and interact with a small-scale commercial system.
Following the tour, everyone is invited for a no-host lunch at Stone Brewing in Escondido!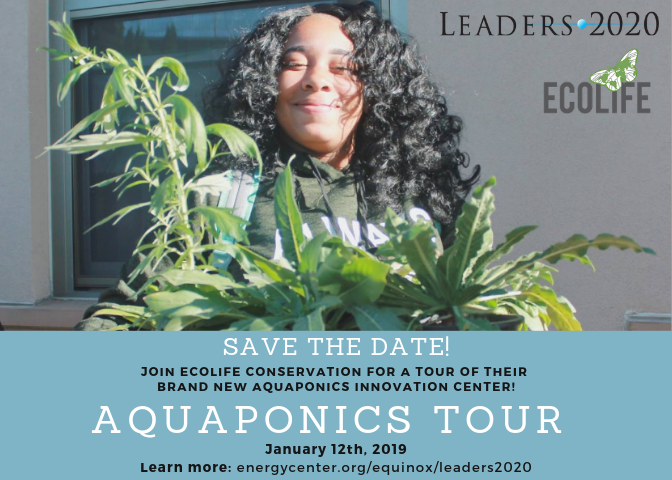 January 12, 2019 10:00 AM through 12:00 PM