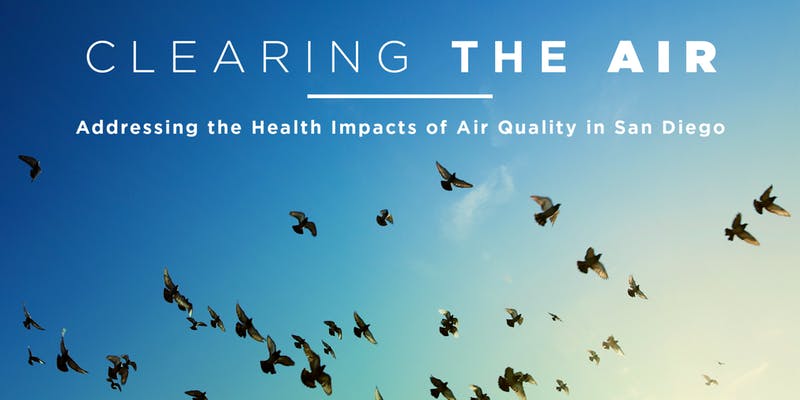 Clearing the Air: Addressing the Health Impacts of Air Quality in San Diego
The average adult takes between 12 to 20 breaths per minute. What is the impact to your health and quality of life when the air you breathe is compromised by pollution?
Join The San Diego Foundation Malin Burnham Center for Civic Engagement for a complimentary lunch and community conversation about San Diego's declining air quality with health and environment experts, and learn what more can be done for the 400,000 San Diegans who are at heightened risk from air pollution.
Speakers
Hanna Grene, Director of Policy, Center for Sustainable Energy
Atul Malhotra, MD, Chief Pulmonary, Critical Care and Sleep Medicine at UC San Diego Health
Nicola Hedge, Director of Climate & Environment Programs, The San Diego Foundation
About the Malin Burnham Center for Civic Engagement
The Malin Burnham Center for Civic Engagement at The San Diego Foundation brings community together to learn and discuss social challenges and opportunities by facilitating dialogue and collaborative action to create a vibrant San Diego region.
June 22, 2018 11:30 AM through 1:30 PM
4975 Memorial Dr




Arbor View Room, La Mesa Community Center




La Mesa

,

91942