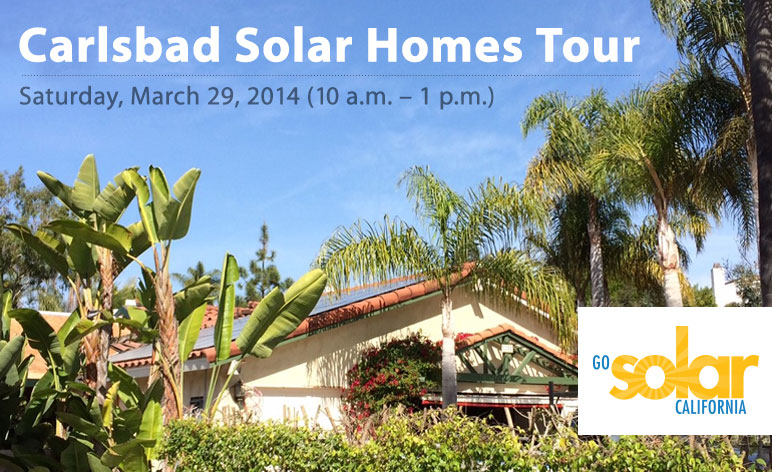 Looking to Go Solar?
The California Center for Sustainable Energy is hosting the 1st annual Carlsbad Solar Homes Tour. The tour will feature four sites chosen by CCSE which are home to a solar electric system, as well as other energy efficiency measures and/or electric vehicles.
The tour offers homeowners the opportunity to talk with fellow Carlsbad residents and solar experts about the innovative solutions they are employing to
Reduce utility bills
Fuel electric vehicles
Recoup tax dollars via available tax credits and state rebates
Improve property values
Create green jobs
Gain energy independence
No need to register – simply show up at any one of the four selected home tour locations between 10 AM – 1 PM on March 29, 2014.
March 29, 2014 10:00 AM through 1:00 PM