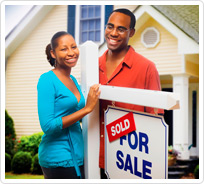 Noontime Seminar for Real Estate Professionals
Covering the ins and outs of buying and selling a solar home
Transactions involving houses with solar electric systems are on the rise nationwide and can be complicated by financing issues. Buyers, sellers and agents must go through an educational process to understand the realities of how solar may affect pricing and time on the market.
CSE invites local real estate professionals to learn more from a panel of local and nationally recognized industry experts presenting on solar home valuations and real estate transactions in the San Diego area.
Panel Topics
Fundamentals of solar electricity
Historical valuations of solar homes
Current solar home valuation methods & tools
Differences between existing and new solar homes
Purchased systems, leases & power purchase agreements (PPAs)
Solar appraisals
Listing a solar home
Rumors vs. facts in the real estate industry

Speaker Spotlight

A Staff Research Associate at the Lawrence Berkeley National Laboratory, Ben Hoen conducts research and analysis on renewable energy, including policy, markets, public adoption and deployment barriers. Ben's research on public acceptance of renewable energy has been published in the Journal of Real Estate Research, Contemporary Economic Policy and Energy Economics.

With more than 25 years in real estate appraising, Sandra Adomatis has served as an active SRA member of the Appraisal Institute since 1985. She is an approved instructor and has served on national and local educational committees as well as being a past president of the West Coast Florida Chapter of the Appraisal Institute. She is a national speaker on the topic of green and energy-efficient home values.
David Myers is Southern California Regional Director for Build It Green. He has nearly eight years' experience in the green building industry, managing a wide variety of green real estate, workforce development, marketing and incentive programs. David currently is focusing on Build It Green's participation in the Department of Energy's Home Energy Information Accelerator, a collaborative effort to expand the availability and use of reliable home energy information.

James Vergara joined Spruce financing in January 2016 to help launch their residential PACE product. Previously, he worked at Deutsche Bank, where he served as the capital provider for another PACE program administrator. James has been a public finance investment banker at Morgan Stanley and worked at Lehman Brothers trading municipal bonds and municipal derivatives.

Rene Seabourne has 15 years' experience as a residential real estate appraiser, specializing in energy-efficient homes and high-value properties. She holds numerous certifications, including State Certified Real Estate Appraiser, Building Performance Institute Certified Building Analyst, Building Performance Institute Envelope Professional, Appraisal Institute Green Appraiser, Certified Green Real Estate Professional and Certified Solar Designer and Estimator.

Mark Pearson started in real estate as a home automation installer, and then worked for six years as a project developer of residential and commercial solar PV projects throughout San Diego for Borrego Solar and ASAP Solar. He became a real estate investor in 2011, and after acquiring a few properties, obtained his Realtor license.
Lunch will be provided.
June 13, 2016 11:00 AM through 1:00 PM
9325 Sky Park Court




Suite 100


DISCOVERY ROOM


San Diego

,

CA

92123




United States